I make things happen.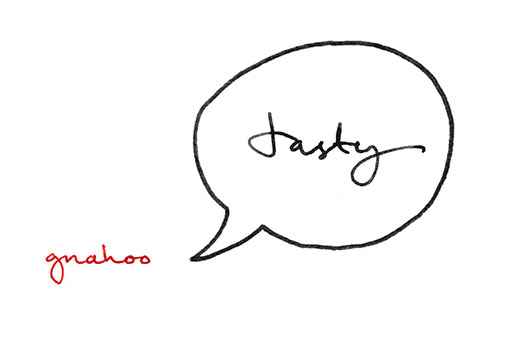 I'm an enthusiastic & energetic Londoner with a rowdy sense of humour & desire to make things happen; relishing using unorthodox ways to help people see the world in a new light.

I offer a unique blend of technical & creative skills:
I cook, with a special interest in British & Cantonese cuisine.
I write, specialising in tech and food projects, food history & contemporary food design.
I design, creating visual, products & experiences.

I've been a multidisciplinary designer and marketeer for fifteen years as Central Saint Martins alumnus, complimented with Marketing, PR & social media experience from Nintendo of Europe and Starship Technologies.
I have retrained as a chef at Westminster Kingsway College of Culinary Arts and staged at St. John Bread & Wine as well as cooked at Community Kitchen at Sufra NW.
Always eager to help people with their projects – & I love good chat – so feel free to get in touch.

My passion lies in honesty in all forms of design, it just makes sense. Everyone should be able to look at a visual, or touch an object, & understand it. The world is a funny old place, so things should rouse delight as well as function perfectly for its job. My creative path is very strongly linked to observation – watching people & studying their behaviour, understanding language of things, their history & stories they tell, documenting oddities & eccentricities.
Why "gnahoo"? Dogs go "woof". Ducks go "quack". While humans have can speak, it's a cacophony of language & dialects, but what might be our signature noise?I think, humans go "gnahoo".